The Hive is a monthly round up of all the best releases from the last 4 weeks or so that may or may not have been covered here on Honey & Bass! Think I've missed anything? Then tweet me @HNYBSS and I'll check out your recommendations!
We begin this packed month with Akcept and his highly anticipated release on Sentry Records  (SEN003) featured on The Weekly Buzz. 'Dreader Than Dread' and 'Howl' are two perfect sound system tunes that are instantly recognisable to any dubstep head in 2017 and probably my favourite on Sentry so far. The physicals sold out pretty damn quickly, but you can download the release from the Sentry Records Bandcamp.
Fellow New Zealanders Truth gave the term 'banger' a new definition with their remix of DMVU's massive track 'Bloccd'. The duo out did themselves on this one, making it heavier and an absolute audio assault with a crazy sound palette and design. If you're lucky, you might still be able to cop the limited vinyl from Truth's Bandcamp.
Sticking with Truth, if you haven't heard the Lion EP yet then I don't know what the hell you've been doing. Their collaboration with Taso 'Lion', absolutely bangs and is definitely one of my favourites of 2017. It's been doing the rounds for far too long so thankfully Deep Medi took it on and gave it the release it deserves (featured on The Weekly Buzz 16/10).
Which brings me to Deep Dark & Dangerous, Truth's now notorious label that just won't stop signing and putting out absolute heat. This month we got an EP release from Dark Harmonics entitled 'Yunkraah'. Four tracks of menacing beats with crazy percussion, including a collab with Six Sunsets. I was some how not too clued up on French producer Oudjat until his single release 'Skarla' on the label earlier this month. It's a fierce, trippy track that's given him a new fan in me and will be keeping an eye on in the future. Khiva topped off another killer month for the label with her break through EP 'In The Quiet'. Khiva has shown her talent for a while on her Subtle FM shows so I'm glad Truth has noticed the graft and put her high quality productions on a label like DDD. Not only are her beats deadly but her own vocals are on point too! Don't miss Truth's remix of the title track 'In The Quiet' also, featuring last on the EP. You can check out all these releases on the Deep Dark & Dangerous Bandcamp.
Back on British soil, Feonix appeared on Uprise Audio once again (Weekly Buzz 23/10) with 'The Uncomfortable Silence', an EP loaded with 4 heavyweight beats including a long awaited track 'Dook' and a VIP of 'Taro' that bangs pretty damn hard. You can download it now from Juno Download.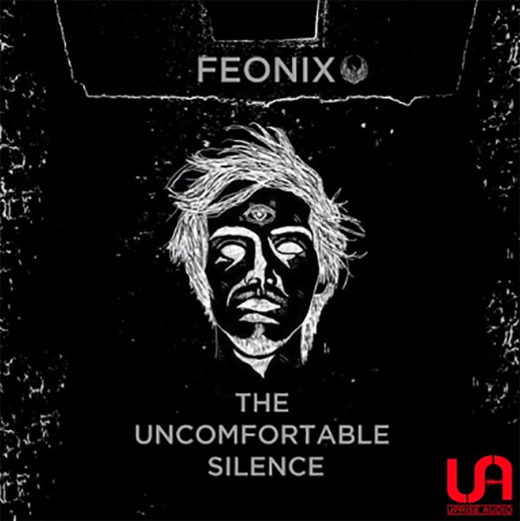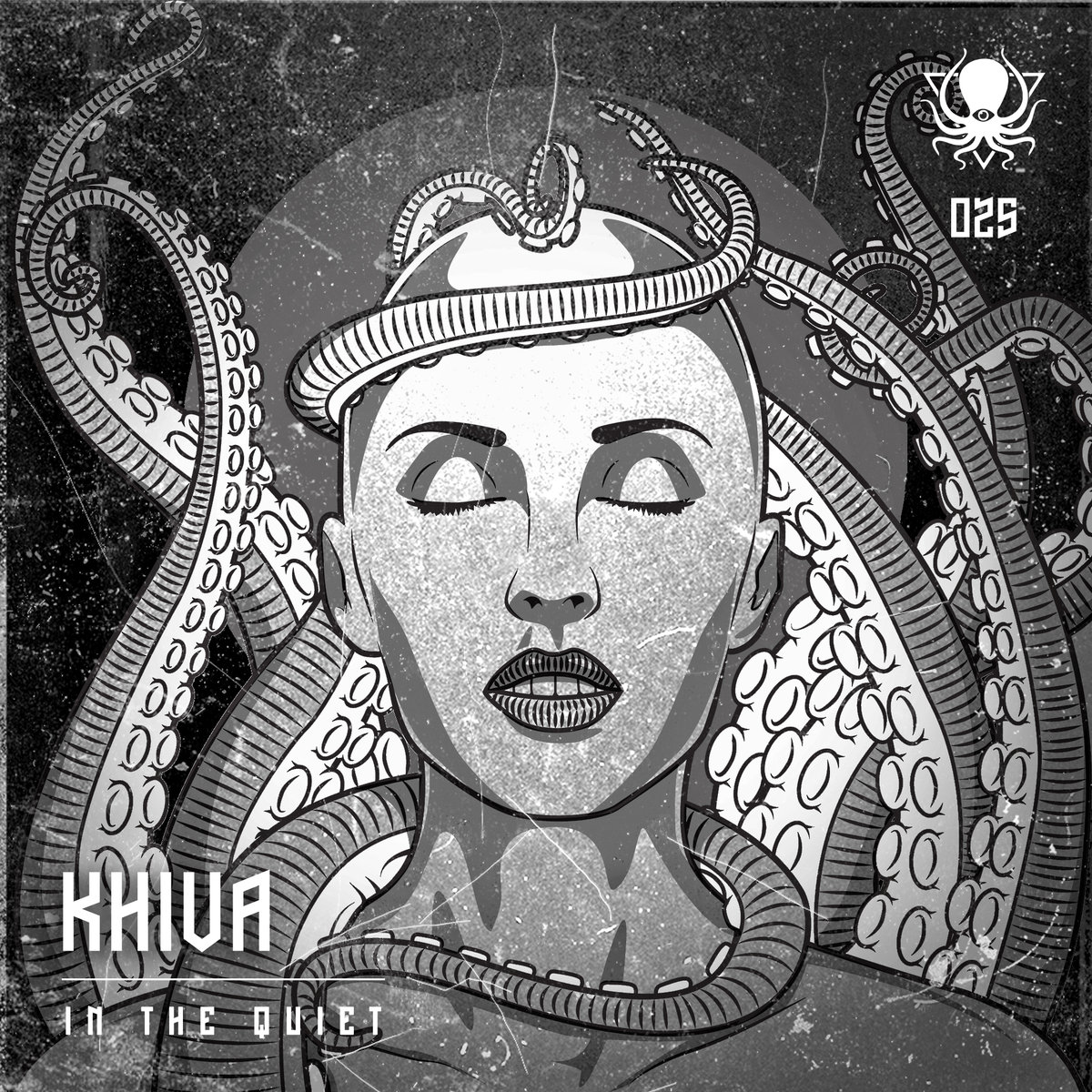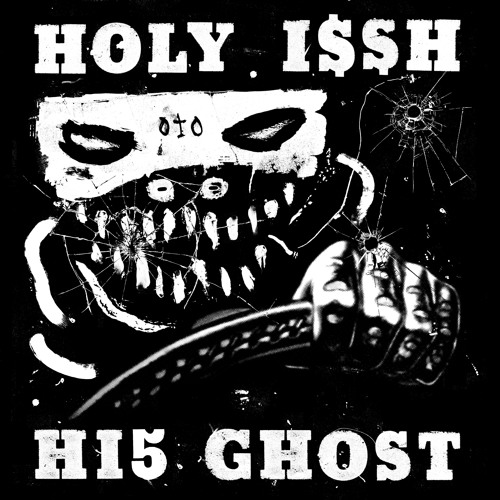 After a cracking release from Foamplate on his new imprint 'Plantpower' earlier this year, the Brighton prodigy put his ear to the floor and picked up 'Spear Dub', a delicious track by Sloveinian duo DubDiggerz (PLANTPOWER002). Also 'Intemi' on the flip is one to check out. You can pick up the release from the Plantpower Bandcamp  digitally or on 12″ if that's how you roll.
Going a bit grimy, we can't miss out the new Hi5Ghost on Bandulu Records (BANDULU010). Not much needs to be said if you've already heard this record. 'Holy I$$h' is mental but the Lemzly Dale remix is another story. It's exactly what you'd expect Bandulu to put out but don't get me wrong, it's of the highest quality. Also Deathcon 5 on the flip completely bangs. Being a Bandulu Record you already know the thing has sold out, so if you missed out you're about to go on a rather expensive hunt!
To finish, there's plenty of other bits to note! FKOF dropped that big tune that's been tearing up dances across the country this year from Taiko and Skittles 'Don't Be Stoopid' on vinyl only (FKOFv001), complete with a huge remix from District that I personally prefer and a Taiko/District tune entitled 'Yokai'. Unfortunately is another vinyl only release you'll now struggle to get your mitts on! Taiko also kept busy with a great little grimy release 'No More' on White Peach Records (WPR026) definitely worth checking out and available here. Brooklyn producer Jonah Freed kept that grimy/trappy edge with a fire EP on Harmless Youth, 'Guns' (HY002) which features Rider Shafique and Farsight. The second track 'The Marshall Plan' is a percy and one to check out. Cop that now on 12″ from Unearthed Sounds.
And finally, 207 out of Croatia featured on Macabre Unit with a full 11 track LP release 'Brainstorm' (MUDLP001). It's a slap in the face, full on release not to be taken serious. The 'Untitled' collaboration track with Nurve is easily my favourite from this one, you can check that out and download from Juno Download now.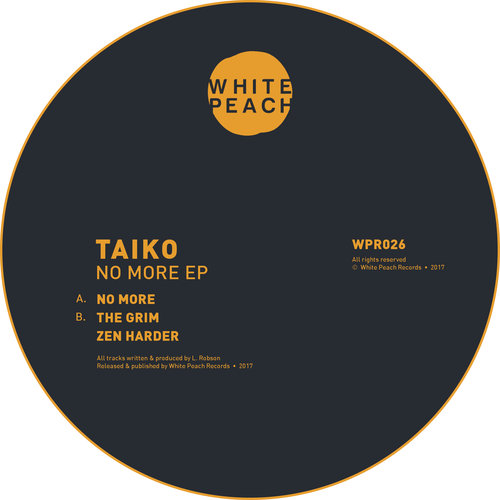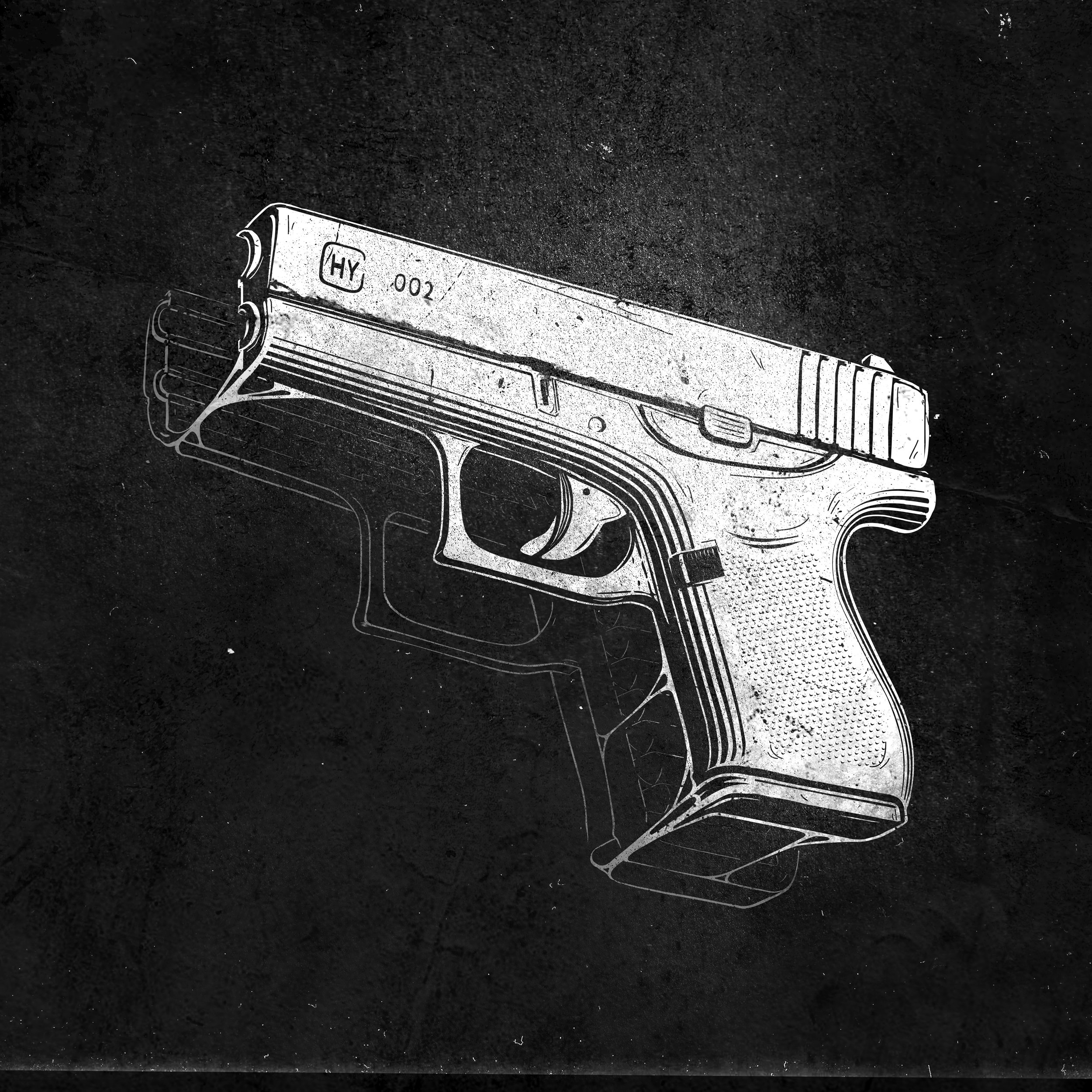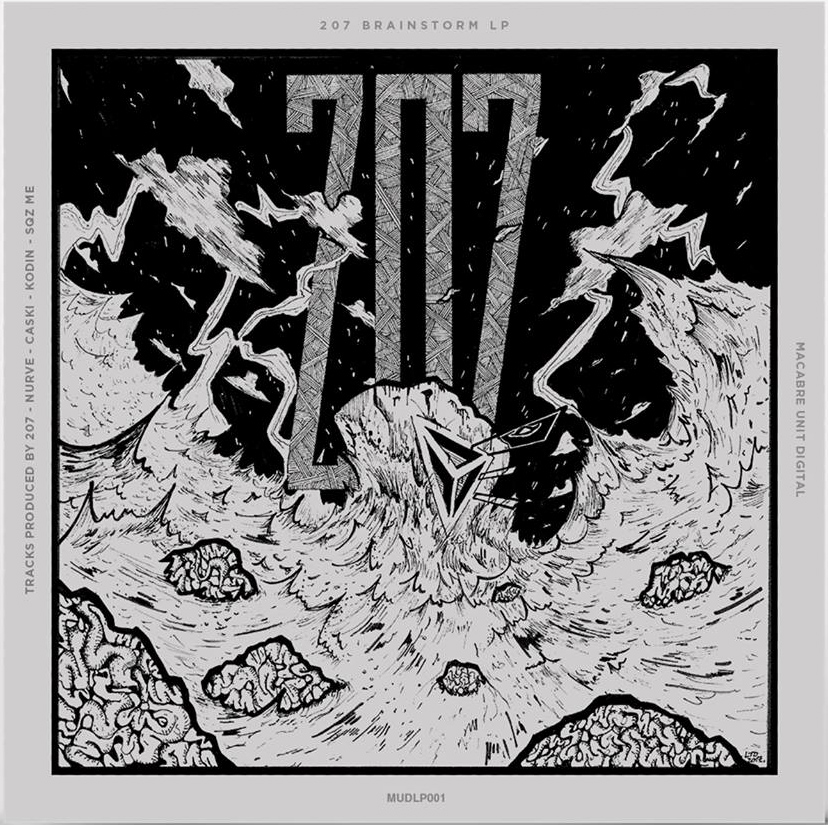 Special mentions –
Cessman – Higher Rising/Deadly Serpent (SYSTM018) – SOLD OUT
Subaltern Records V/A – Kaleidoscope Volume One (SUBALT013) – BUY HERE
Pugilist – Dream State/Simian (MH001) – BUY HERE
Another Channel – Talk The Truth/Crisis Dub (TRANS007) – BUY HERE
Big shouts to all artists and labels that featured and especially to you for taking the time to check out my recommendations this month!
– Tom