After a fairly decent response to last years' list, I thought it would only be right to put together another little run down of some of the producers I'm looking forward to hearing more of going into a brand new year. In no particular order, I have picked out eight predominantly upcoming producers that you can expect to hear a lot more from this year.
Traces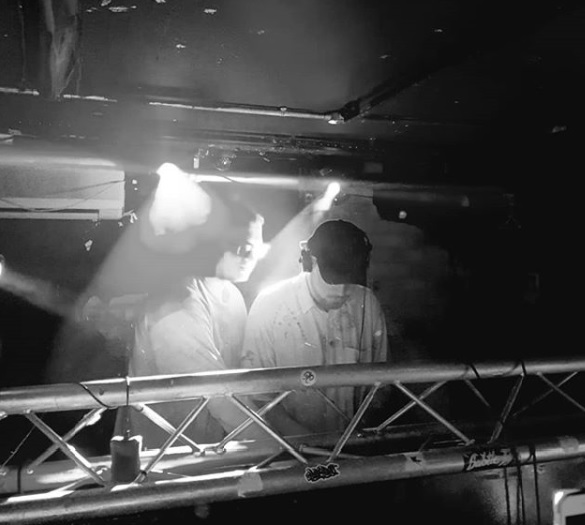 London based duo Traces emerged onto the scene last year, particularly during the latter stages with news of two big releases coming up on Rarefied and Kaarbanik Sound in 2019. Their heavyweight track 'Odds' which featured on Rarefied's Anthology album gave us a clear indication of what's to come on the label and from the duo as a whole. Recent dubs such as 'Tek Charge' and 'Renshi' and a self released EP have all been very well received along with a superb collaboration track with Kanomotis that appeared on their Soundcloud earlier this week, solidifying themselves as the ones to watch out for throughout 2019. There's definitely some roots and old school influences in their sound system orientated productions yet it's some of the freshest sounding material you'll hear all year!

Follow Traces on Twitter.

1137
I landed on 1137 for the first time last year thanks to a handful of his fiery dubs and clips landing on my Soundcloud feed. It's been clear for a while now that Denver is a hot bed of bass music talent and after a superb EP on FatKidOnFire late 2018 (not forgetting a sneaky little free EP), 1137 appears to be one of the clear front runners and I can't wait to hear more from the young upcomer over the coming months. If you just take a brief listen into his fledgling catalogue, you'll notice he comes in at all angles; from the deep, atmospheric vibes to the rowdier end of the spectrum. For each track there's something new to your ears and for that reason, it'll be interesting to see what he puts out next and which label will snap up his beats.

Follow 1137 on Twitter.

Pharma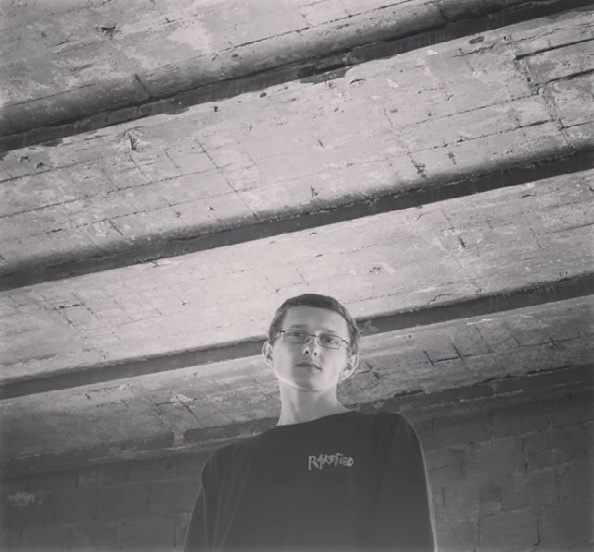 Similar to Traces, upcoming Austrian producer Pharma landed himself a spot on the Rarefied roster having made an appearance on the 'Anthology' with the murky 'Rue Des Rats' in December. It's his dark experimental sound that really sets Pharma apart with unusual patterns and diverse, yet moody, sound palettes. Having secured what will be his most high profile release to date on Rarefied later in the year, it'll only be a matter of time until we hear more of Pharma throughout 2019!

Follow Pharma on Instagram.

B-Say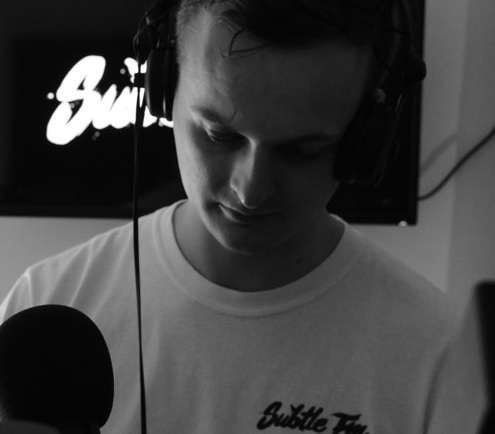 B-say's productions were fresh to my ears last year upon the release of 'The Inbetween EP' on Instigate Recordings (INSTi018) and featuring on Sub Garden's incredible second volume of their 'Natural Growth' free album (SGDNC002). Ever since, I've found myself becoming an avid listener of his show on Subtle FM where he regularly showcases his skills on the buttons. The beats come with serious weight and variety with some deep atmospheric basslines, others a bit rougher around the edges. With some solid dubs in the bag and having noticed a few DJ's take interest in his music (most recently Compa), it'll come as no shock to see his name feature on some more labels this year.

Follow B-Say on Instagram
nøsq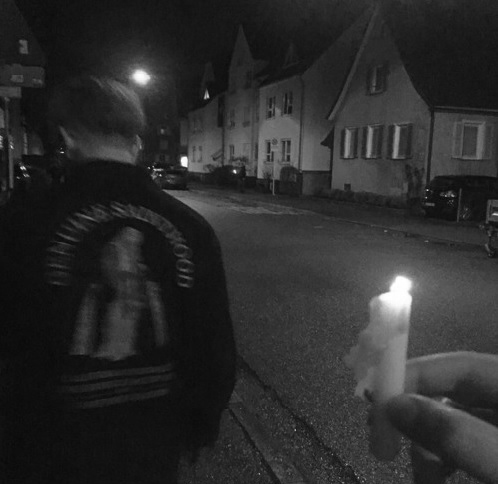 After listening to the mysterious rising producer Nøsq, I'm sure you'll agree his productions are the most menacing on the list. His music makes a lasting impression through cinematic dungeon-esque beats such as 'The Life You Always Wanted' and straight up confrontational bad boy heaters with the likes of 'Realness' and 'Oh Timmy'. The basslines are blood curdling and the soundscapes can be lively yet gloomy. Still yet to feature on a label per se, this guy's work is as fresh as it gets and it's only a matter of time until labels will be queueing up to sign the Dutch man's creations. I know I would!
Follow nøsq on Facebook.
mrshl
mrshl has successfully been working the scene over on the west coast of the US for a minute now, bringing over heavyweight mc's including Grim Sickers and djing alongside the likes of V.I.V.E.K and Sleeper. However recently he's been gaining personal attention, coming out with some superb dubs that have consequently received support from dons like J:Kenzo and N-Type. And rightly so. His productions sit on the grimey, wavier end of the spectrum, some of it rough and gritty, some a it smooth and wavy. All of it refreshing and unique. There's plenty to enjoy when it comes to mrshl's work and looking at some of his forthcoming bits, 2019 looks to be a busy one for the Californian.

Follow mrshl on Twitter.
Widow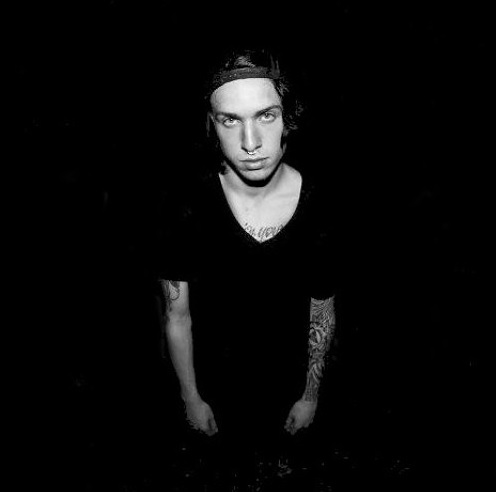 We go back to the dungeons now with Widow. I found myself instantly hooked on his huge foundation shaking tunes recently and it seems I wasn't the only one as the Canadian has already garnered a fair bit of momentum after featuring tracks on popular multi genre labels Opulence and blck. His productions are very versatile with some definite trap elements by utilising heavy kicks, 808's and vivid hi hats. However it's his all round sound design, bassline work and control of space and bass that also lets him fit seamlessly into the dubstep world, exhibit 'A' being his latest upload 'Seeing Things'. It'll be interesting to see where Widow's music ends up as I can easily imagine him featuring on all kinds of labels from the popular multi genre bass driven labels similar to blck or smaller labels that are more traditionally dubstep orientated that feature regularly on Honey & Bass.
Check out Widow on Instagram.
Gisaza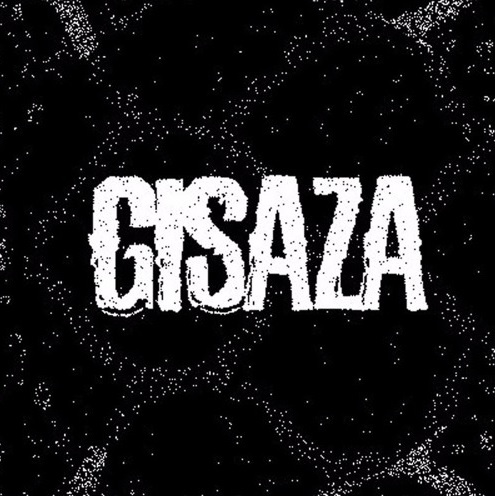 Last and by no means least, we have Gisaza. To be honest, I don't know a great deal about the enigmatic producer but that doesn't matter because his/her/their tunes absolutely slap! I hadn't heard much since Gisaza's EP on DeepEnd! early last year (DPND02) and a feature on the same label's compilation album (DPND2k) however coming across a show reel of theirs last month, Gisaza displayed some amazing unreleased material that quite frankly should and probably will see the light of day at some point. So let's keep those eyes and ears out for this mysterious one!
Check out Gisaza on Instagram.
Honourable Mentions
It comes as no surprise that because of the healthy array of talented producers popping up all the time right now, it's fairly tricky to nail down such a small list. So here's six more you should definitely be listening to in 2019 –
Mungk, Ceramics, Kodama, Scarz, Ego Death and Aztek.
Check out the 'Producers To Watch' Soundcloud playlist here.

Feel free to let me know what you think of my picks via Twitter and of course, you might want to let me know what you're looking forward to in 2019!

Happy New Year!
– Tom