Well, where do I start? I always intended to take some time away from the blog over the summer months but never wished for it to be so long. Working on other projects, that's the way things go sometimes! But whilst I've been away and listened casually from the outside, my return has proved one thing – I still love the sound! Thanks so much to the artists and labels who've continued to send me music and if I haven't managed to reply, let it be known that it's very much appreciated! I've come back to a tsunami of new music and I've made sure to check it all out. I'm obviously unable to make note of every single release I've enjoyed here today (the majority of which will be expressed throughout an extended showcase later this month), but here are some highlights of what I've been feeling during my absence or found in the inbox more recently. I'm sure you've beaten me to it on many of these and supported them already but if not, make sure you do!

The big dogs certainly haven't held back over recent months, having made sure that there were plenty of ammunition for the festival season. You'll find that many of the heavy goods came from the dominating Deep Dark & Dangerous gang, currently in the process of bolstering their near centenary catalogue further with some of the scene's most revered heavyweights. All star collaborations from ColtCuts & Abstrakt Sonance and Roklem & Sebalo provided more filth than a Weatherspoon's carpet, however we were reminded of DDD's murderers row roster with return projects from Widow, Hypho (subscriber exclusive) and Ternion Sound, all bringing the sub-low violence with some of their best material to date. Also, be sure to check out the notorious DDD Guest Mix Series, with each instalment as impressive and cutting-edge as the last.

The trusted Infernal Sounds imprint kept busy with exciting additions to it's digital exclusive series. Bristol figurehead Hella delivered a trio of murky hits on 'Dare I Say' EP, featuring the moody vocal focused track 'Back Up', and fellow label debutant MYTHM followed with the powerful reesey sub movements of 'Self Made' EP. The IFS takeover continues later this month with the mighty Oxossi bringing his usual experimental oddities to the label in the form of 'Calla Boca' EP, which follows his wild three tracker on Locus Sound last month entitled 'Poison People' EP. Like many of his boundary pushing releases, it's one that's full of drama, gnarly sound design and twisted sub contortions that would perk up any imprint and any open-minded dancefloor. Honey & Bass favourite Pharma also landed on the Locus Sound imprint with the characteristically haunting single 'Whispers', served alongside a genre twisting remix from Schim.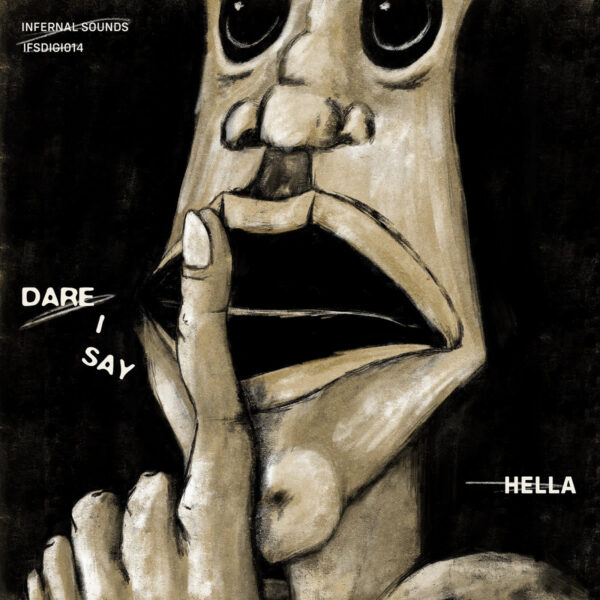 Another favourite UK label of mine, Foto Sounds, continues to flourish with a couple of short but heavyweight compilation projects stacked with the dark sounds of their growing roster. 'Foto Reels Vol. 1' features four distinctive tunes by roster favourites Bidl, Gnasha and Volume A, with Surreal making his debut courtesy of the ambient sub pressure of 'Subira'. The label looks to evolve and extend their hot streak later this month with their inaugural Remix EP (FOTO016), featuring an all star Foto Sounds cast!
Heading stateside and amongst multiple outrageous dubs and free downloads, Honey & Bass's current favourite duo Basura & Stone stayed active with the relentless 'Shambles' EP on Cimmerian Records. It's one where you'll be asking your speakers if they're okay once you've punished them with the four sub-shredding tracks, so make sure they're prepared!
If you're in the mood for something similarly bonkers, Rotterdam's Le Lion has got you covered with his wild 'LSD 4 KIDS' EP on Silent Motion Records. Lets be honest, there's a couple of tracks on here that might be too wild and leftfield even for me but there's certainly some more suitable heat on here also, including the hilariously named 'Dodgy Knockers' and a wicked Clearlight remix of the title track.
Portland's MAC also brought the power on the growing NWSide Connect label with 'No Limit Of The West' EP, which reminds you of all the criminally underrated talent that remains out there. MAC is one of them, so stop sleeping!
Which brings me to DUPLOC who I've deliberately kept until last. The label of the moment celebrates ten years as the genre's leading tastemaker and label. Pietr and crew have been pretty damn relentless over the last twelve to eighteen months, to the point where it's been hard to keep up, but nothing could've prepared us for the mammoth projects put out in recent weeks and months. Before the summer, we'd already been treated to 'BLXCK TXPES 1.0', '140 ALLSTARS VOL. 2' and 'DUPLOC WAR DUBS 2' – enough material to keep true heads happy for the rest of the year, you would think. But ever the dub factory that DUPLOC is, the celebration continued with more of the year's best compilations. The 'BLXCK TXPES' series continued with it's second edition featuring the now iconic 'Skanka' by Hamdi and my personal favourite 'Viscious' by 11th Hour. The stacked VIP EP immediately followed, offering eight of the naughtiest VIPs around including Ternion Sound's 'Up Up', Woven Thorns' 'Hidden Blade' and of course the huge 'Eyes' VIP from ENiGMA Dubz – high impact tunes by the bucket load! The third volume of '140 ALLSTARS' soon followed with six quintessential pieces from Substrada, q100, Pharma, DubDiggerz and 270, lead by the unmistakable '422' courtesy of Ternion Sound. The landmark celebrations continue this month with a whole swathe of brand-new hot off the press material from DUPLOC giants like Hebbe, Distance, Mungk and Juss B.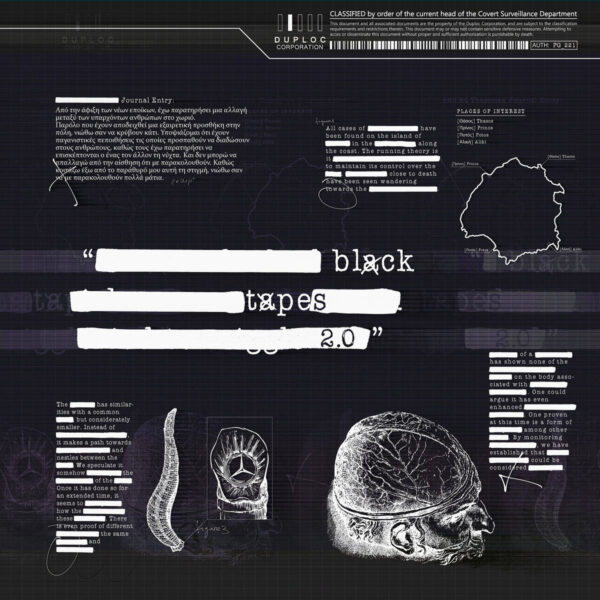 As I mentioned before, the amount of genuinely good material seems as boundless as it's ever been and I frustratingly cannot cover it all. But just for the record, I've also been enjoying releases from the likes of Chad Dubz, Whitebash, Datra, Hunter Reed, Nahlith and Arkham Sound who proficiently teared it up on both Encrypted Audio and Rarefied.


Some insane tunes about, right? The summer may be a distant memory but the heat still remains in the underground. Therefore, I'm looking for anyone who'd like to contribute to the blog!
I'm particularly looking to revive Honey & Bass Sessions mix series and the free download series so if you think you've got something suitable, please hit me up! And if you've got a dubstep related story you'd like to tell or would simply like to babble about your favourite tunes like I do, then do not hesitate, there's a home for that here on Honey & Bass!

– Tom